Back to staff directory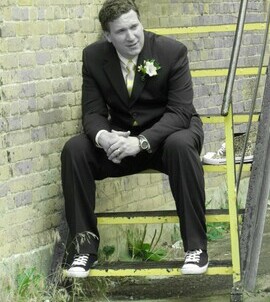 East Cardston Colony
Phone: 403-653-1701
Adam is the fourth of five children raised on the B.C. coast, but with strong family roots in southern Alberta. His education includes a B.A. in History and a B. Ed., both from the University of Saskatchewan in Saskatoon. He has been teaching for four years in Saskatoon, Westwind school division and Horizon school division. Since moving to Alberta three years ago he has mainly taught on Colony schools at Wolfcreek Colony School and Bluegrass Colony school respectively. Adam and his wife, Lara, have three sons and currently reside in Raymond, Alberta. He will be teaching at East Cardston Colony School starting this fall.
Education
B.A. History Univ. of Sask.
B.Ed. - with Distinction - Univ of Sask.