Back to all posts
Posted on
Colony Schools: Return to School Plan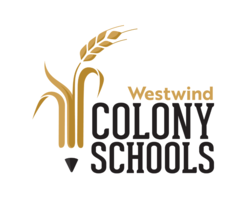 Welcome back everyone!  We are all excited for the school year to begin with near-normal learning and health measures in place.  I hope you all enjoyed the sunny weather and had lots of family time this summer.  While things won't be exactly the same going forward, I hope we can find ways to work towards getting back to a more normal routine.  
This return to school guide is based on the best information we have at the present time.  Please be patient as we transition back into the school routine because things constantly change and we will need to be flexible as we live with a little bit of ambiguity in the coming weeks.  I will do my best to help all involved get through this process.  Don't hesitate to contact me if you have any questions or suggestions.  
You can text or call 403-892-4022.  Thanks for everything you all do to make education work for our colony students.
Karl Peterson
Important Information